Good Mexican. Real Fast.™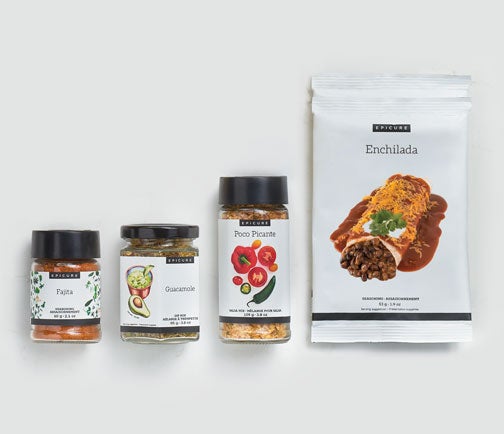 Use the blends plus a few pantry staples or fresh ingredients to make easy, family-friendly meals—from soups and tacos to burrito bowls and more. 
Innovative, time-saving cookware helps streamline meal prep. 
Make meal planning easier. Find 25+ recipes, each with an average cost of under $3 US per person in the digital recipe guide on epicure.com.
Kit includes one of each: 
Find the digital recipe plan online at epicure.com.